Skip Global navigation and goto content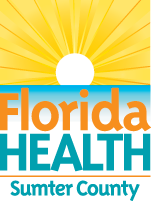 It's a New Day in Public Health.
The Florida Department of Health works to protect, promote & improve the health of all people in Florida through integrated state, county & community efforts.
Skip MegaMenu and goto content
Meet Our Staff
Florida Department of Health in Sumter County
 

Mailing Address

P.O. Box 98 

Bushnell, FL 33513 

 
 

Sanford Zelnick, D.O., M.S.
Director
Dr. Sanford Zelnick attended undergraduate school at Tulane University and completed medical school at the College of Osteopathic Medicine and Surgery in Des Moines, Iowa. He completed a Family Practice Residency at the University of Wisconsin and also completed an Occupational Medicine Fellowship at the University of Cincinnati. He is board certified in Family Medicine, Occupational Medicine and General Preventive Medicine and Public Health.
Prior to his arrival at the Department of Health in Sumter County in April 2011, Dr. Zelnick completed a 24-year career in the United States Air Force Medical Service and retired with the rank of colonel in 2007. While in the Air Force, Dr. Zelnick served in various assignments dealing with the occupational health of active duty and civilian employees. From 1995-1999, Dr. Zelnick served as consultant to the Air Force Surgeon General for Occupational Medicine in Washington D.C. From 2001-2004, he worked at the Department of Defense Manned Space Flight Support Office (DDMS), and was responsible for medical contingency training, planning, and response in the event of space shuttle mishaps world-wide. For his published review on treatment of potential rocket fuel exposure during this time as well as other contributions to flight safety, he was awarded the Silver Snoopy Award, a distinguished award given by the NASA astronaut corps.
From February 2007 through March 2011, Dr. Zelnick served as a senior physician in the Volusia County Health Department in Daytona Beach.
Dr. Zelnick authored several articles on occupational health. His original research concerning field of vision studies of industrial respirators was recognized as the best paper published in the American Industrial Hygiene Association Journal for 1994 by the
Michigan Industrial Hygiene Association. This work is also referenced in an official position statement concerning visual safety by the American College of Occupational and Environmental Medicine.
His current areas of special interest concerning public health are the reduction of health disparities within Sumter County, the pursuit of health department accreditation by the Public Health Accreditation Board, and the development of academic-public health
partnerships with local universities and academic centers.
---
 

Keith Hunter, MPH, CPH
Assistant CHD Director
Mr. Hunter attended undergraduate school at the University of Florida and graduate school at the University of South Florida obtaining a Master of Public Health Degree in 1994. Mr. Hunter has over 20 years public sector experience beginning his public health career at Lake County Health Department as Environmental Health Specialist. Mr. Hunter came to Sumter County Health Department in 1999 as Environmental Manager and remained in that role until 2008 when he was promoted to his current position, Assistant Director. Mr. Hunter's responsibilities include overall management and supervision of Finance & Accounting, Health Education, Environmental Health, Epidemiology, Information Technology and Preparedness, as well as leading national accreditation efforts and major prevention initiatives. Mr. Hunter obtained public health certification (CPH) in February 2012 from the National Board of Public Health Examiners.
---
 

Leah Rayno, BSN, RN
Director of Nursing
Mrs. Rayno attended school at Pasco-Hernando Community College obtaining an Associates of Arts Degree. In 2000 a Nursing Degree was obtained from Central Florida College in Ocala. She then obtained her Bachelor of Science in Nursing from The University of South Florida.  Mrs. Rayno started her nursing career as a Registered Nurse working on the surgical floor at Citrus Memorial Hospital.
After obtaining a years hospital experience, Mrs. Rayno joined the State of Florida Department of Public Health in January 2001 at Sumter County Health Department as a clinical RN. In 2006, Mrs. Rayno was promoted to Nursing Director the position she currently holds.
Mrs. Rayno currently serves as a member on the Lake-Sumter Community College Advisory Committee and is a general member of Central Healthy Start Coalition.
---
 

Eric Witzgall, MBA, REHP
Environmental Health Manager
Mr. Witzgall attended undergraduate school at North Carolina State University earning B.S. degrees in Chemical Engineering and Pulp & Paper Science in 1996.  While working as an Environmental Lab Tech for Crane & Co., he earned a Masters in Business Administration (MBA) in 2001 as well as up to a Grade 6C Wastewater License certification in 2003.  In the Fall of 2006, Mr. Witzgall began working for the Florida Department of Health in Sumter County and was Certified as an Environmental Health Professional in Onsite Sewage and Food Protection in 2007.  In addition to becoming a Registered Environmental Health Specialist, Registered Sanitarian, in 2008, he completed the inaugural DOH Leadership Institute certification in 2012 as well as the requirements to be a Food Hygiene Coordinator in 2016.  He currently works in and oversees the Onsite Sewage, Water, Public Pools, Food Hygiene, SUPER Act & Well Surveillance, Rabies, and Biomedical Waste Environmental Health programs as well as being a volunteer strike team member for emergencies.  He is also a board member and treasurer of the local Adoption2Action agency based out of Sumter County.
---
 

Robbin Washburn
Operations & Manangment Consultant II
In 2001, Mrs. Washburn started her career with Florida Department of Health in Sumter County working in the Environmental Health department.  In 2006, Mrs. Washburn was promoted and managed the IT department.  In 2015, Mrs. Washburn started working in her current role and is responsible for overall management of the IT department as well as Health Education outreach programs.
---
 

Daniel Chacreton, MPH, CIC, CPH
Operational & Managment Consultant Manager
Mr. Chacreton obtained his B.A. in Psychology from Florida International University in 2009, where he was also a member of the football team. He went on to obtain his Master of Public Health Degree in 2013 from the University of South Florida. Mr. Chacreton was also certified in public health by the National Board of Public Health Examiners obtaining his CPH certificate in 2013. In 2013, Mr. Chacreton began his work, with the Florida Department of Health in Broward County where he served as the county Congenital Syphilis Coordinator. Prior to joining the Department Mr. Chacreton worked with Feedback Madagascar, in Fianarantsoa Madagascar, as a Program Evaluation intern. In 2014, Mr. Chacreton joined the Florida Department of Health in Sumter County as an Environmental Epidemiologist. In his current role, Mr. Chacreton is responsible for overseeing the operations of the DOH-Sumter Epidemiology & Emergency Preparedness Programs along with the Office of Community Health Assessment.
---
 

Brittany Becht, MPH, CIC
Biological Scientist IV
Ms. Becht obtained her B.S. in Biomedical Sciences from the University of South Florida in 2010.  Prior to obtaining her Masters in Public Health from Walden University in 2015, Ms. Becht worked as a lab assistant and later Phlebotomy Supervisor at a hospital in Manatee County.  Ms. Becht began working for the Florida Department of Health in Sumter County in early 2015 as a Senior Health Educator/SWAT Coordinator for the Tobacco program.  In late 2015 Ms. Becht began working as an Environmental Epidemiologist and was promoted in 2019 to her current position, Biological Scientist IV.  In 2016 Ms. Becht obtained board certification in infection prevention and control.  As an Biological Scientist IV, Ms. Becht is responsible for investigating the distribution and determinants of disease prevalence in Sumter County to determine and describe means for detection, prevention, intervention and control of health problems.
---
 

Theresa Madison, Ph.D., MSW
Health Educator Consultant
Dr. Madison has over 10 years' experience working with government officials, and has over 9 years' experience in program development and evaluation. She is the former Chairman of the Disability Advisory Board of Orange County, Florida. She has built positive relationships with local, state, and federal government elected officials and their staffs, and seeks to enhance awareness of the programs and services available for citizens in Florida. Currently, she has been appointed to the Local Emergency Planning Committee (LEPC) by the State Emergency Response Commission (SERC) as the Community Group Representative for six counties to include Brevard, Lake, Orange, Osceola, Seminole, and Volusia. Theresa holds a Ph.D. in Leadership, Education and Counseling from Barry University and has her Masters in Social Work from the University of Georgia, and a Bachelor in Social Work from Georgia State University.
---
 

Walter Thomas, BSBA
Sumter County Medical Reserve Corps
Program Director
Mr. Thomas has a BSBA from Suffolk University with over 30 years of business management experience in the banking industry and six years teaching High School mathematics. He moved here to Florida in 2006 with his wife and two cats and taught for one year before taking a position with our health department in 2008 as the Preparedness Planner and Public Information Officer. Mr. Thomas is certified as a NIMS ICS All-Hazard Planning Section Chief and has completed the Advanced ICS for Complex Incidents (G-400) and many other FEMA response courses. Mr. Thomas has been involved in many disaster response efforts here in Florida. Mr. Thomas started the MRC in Sumter County in 2009 and has been involved with its management and daily operations since then. In 2014 he retired from Public Health and has taken the position as Coordinator of the MRC.
---